Luxury Hotel - Velankanni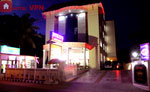 Hotel VPN Residency, Velankanni has 64 rooms, very luxurious hotel, having extra ordinary facilities, excellent restaurant, spacious parking space...
Facilities : Complimentary Breakfast, Well Conditioned A/c Rooms, Parking Area, Restaurant...
Luxury Hotel - Velankanni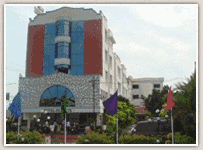 Hotel Seagate, Velankanni - one of the luxurious hotels in Velankanni, is on the main road of Velankanni, very close to the Shrine with direct church view. Luxurious Hotel with all comforts. Enjoy your pilgrimage trip.
Facilities : A/c Restaurant, ATM Service, Internet ...
Star Hotel - Velankanni

Hotel Clinton Park Inn, Velankanni - Welcome to Best Three Star Hotel in Velankanni having international standard facilities. This hotel has fifty eight rooms consists of both air conditioned and non air conditioned rooms.
Facilities : Multi-cuisine Restaurant, Stylish Bar...
Star Hotel - Velankanni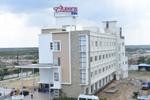 Queens Inn Velankanni is new star hotel in Velankanni located near Velankanni Arch offers spacious well decorated AC rooms with modern facilities...
Facilities : Wifi, Complimentary Breakfast, Restaurant, Gym, Coffee Shop